For even the Son of Man came not to be served, but to serve...
Mark 10:45
We believe that team work makes the dream work—and this is especially true at Spark Church. Each week, an army of volunteers serve selflessly to help all people experience life change through Christ. There is an opportunity for YOU to join the team! Which of these areas make you say, "I'd love to do that!"?
Spark Kids
We believe that kids and students aren't the church of tomorrow, but today! We want to create environments that are safe, clean, fun, and Jesus-focused, and help kids and students experience life change through Christ. If helping kids know, love, and serve Jesus gets you excited, this team is for you! Here are some opportunities:

Nursery (0-2)
Pre-School (3-5)
Elementary (K-5th Grade)

NOTE: All Spark Kids volunteers are required to pass a background check.
Media Team
If you have an eye and appreciation for excellence, a knack for all things technical then the production team is for you! This team works hard to create excellent and engaging Sunday worship experiences that help people focus on Jesus. Here are some of the opportunities:

Lighting OperatorSound Board Tech
Camera Operator
Service Producer
Slide Operator
Video Editor
Copy Writer
Social Media Team
Photography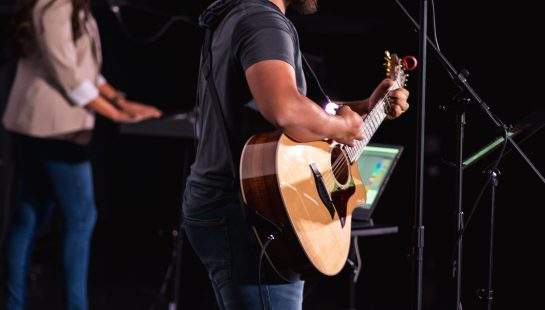 Worship
If you have musical or vocal talent, and have a passionate desire to worship and lead people in worship, we have opportunities for you:

Keys
Acoustic Guitar
Bass Guitar
Electric Guitar
Drums
All Vocal Ranges
Welcome Team
A first impression makes a lasting impression. The Hospitality Team ensures that everybody that attends Spark, whether for the first time or the hundredth time, feels welcomed, informed, safe, and valued. Check out some of the opportunities on this team:

Greeters
Parking Lot Attendant
First Time Guest Host
Safety Team
Ushers
Set Up & Tear Down
Life Group Leaders
We believe no one should do life alone! If you enjoy close knit community, good food & conversation, and have a heart to see people grow in their faith, you would thrive as a Life Group leader. We're launching Life Groups this fall and we'd love to have you as a leader!
Care Team
We call our church a family because that's what we are... brothers and sisters in Christ. And, just like family, we take care of each other's practical needs during the good and hard seasons of life. Some of those seasons include baby arrivals, illness and deaths in the immediate family. From time to time, we'll have an opportunity to bless our church family in those seasons with meals for them and their family. If you have a caring, empathetic and compassionate heart, the Care Team is for you!
Prayer Team
Our Prayer Dream Team is integral in covering our church in prayer as well, praying for specific requests as we receive them, and reaching out through texts and phone calls to people who submitted requests. One of our core values is we Work As It All Depends on Us and PRAY As If It All Depends on God - and the prayer team helps us accomplish that. We're excited about your interest in applying!
Dream Team Myths Debunked
Do I have to be a "good" or "perfect" Christian to join a Dream Team?
NO! There is a place for everybody on the team no matter where you are on your faith journey.
Do I have to volunteer every Sunday for every service?
NO! We typically ask our volunteers serve at least one service every other week (two per month). However, if this isn't do-able for you, we will work with your schedule!
Do I have to commit to a Dream Team for the rest of my life? (Ha!)
NO! We suggest a 90-day trial period for whatever team you decide to volunteer for. If you don't like it, you are more than welcome to try another team or take a break!
What if I've been coming to Spark for a couple months?
There is a spot for you! Hopefully you see a trend here – No matter where you're at on your faith journey.
Questions about getting in the game?
We love to clarify Dream Team requirements. Please reach out if you still have questions.